Chromeleon® in-a-Box
Chromeleon® in-a-Box is a Chromatography Data System – Ready-to-Use.
The backbone of the laboratory infrastructure contains the
latest off-the-shelf Chromeleon® version from Thermo Fisher Scientific Inc.
This already configured and customized Chromatography Data System (CDS) package
is building a safety layer of protection for your daily business and is suitable for small, mid-size
and multinational enterprise companies.
Smart Implementation

Chromeleon in-a-Box Solution

This optimized concept reduces
installation, configuration and
maintenance resources
and secures your investments

Pre-Qualified Chromeleon® System
Validation Documentation Package
Productive & Test Environment
Scalability
High Availability and Failover
Disaster Recovery
Configuration Capability

CDS in-a-Box 7.2 SR2

Chromeleon® functionality
with up-to-date IT Architecture

Software Modules:
Microsoft Windows Server 2008/2012
Oracle Database Server
Microsoft SQL Server 2008/2012
Citrix XenApp Server
Storage Versioning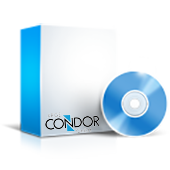 Copyright Notice:
Chromeleon and the Chromeleon logo are registered trademarks of Thermo Fisher Scientific Inc.
Windows, Windows Server and SQL Server are either registered trademarks or trademarks
of Microsoft Corporation in the United States and/or other countries.
Oracle and Java are registered trademarks of Oracle and/or its affiliates.
Other names may be trademarks of their respective owners.