Chromeleon Auditrail Analyzer
We have a solution for searching over a range of your Chromeleon 6.8 daily audit trails.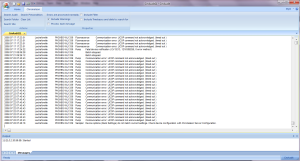 This application lets you search over selected instruments and date ranges for expressions in the daily instrument audit trails for qualification, quality-related investigations, technical instrument status evaluation, and performance purposes. It makes it very easy for you to search for issues over several instruments within a defined time period.